So after being on and off, and on, and then off again, we did actually have that Christmas party! Most of the people who were invited were not able to make it. MORE FOOD FOR US.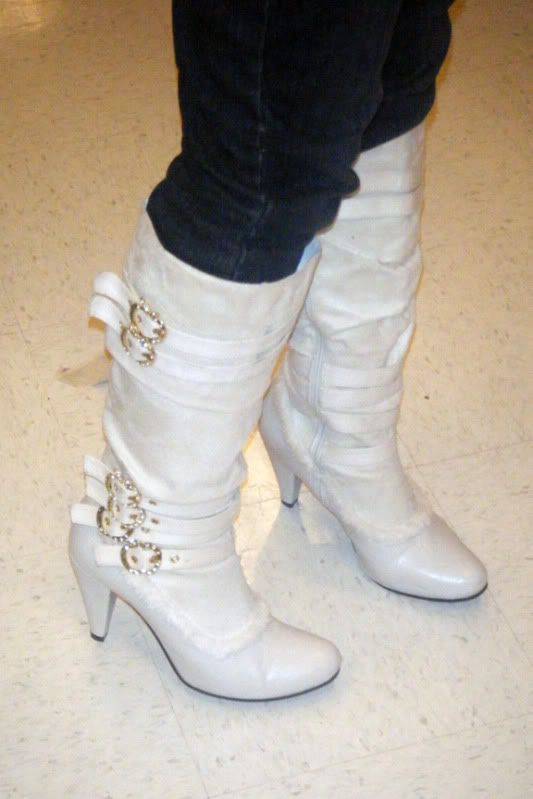 We had to run to target for food. Klara wore these. Apple Bottom Boots. Aren't they fabulous?
Pretzel Triplets!
So I will start off with the most important part, the FOOD.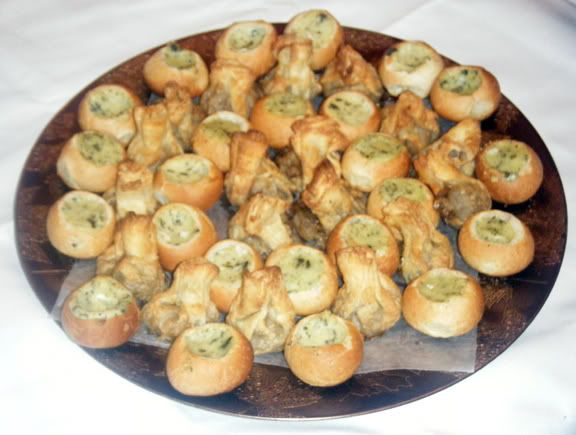 Portabello mushroom purses, and spinach and feta baby bowls.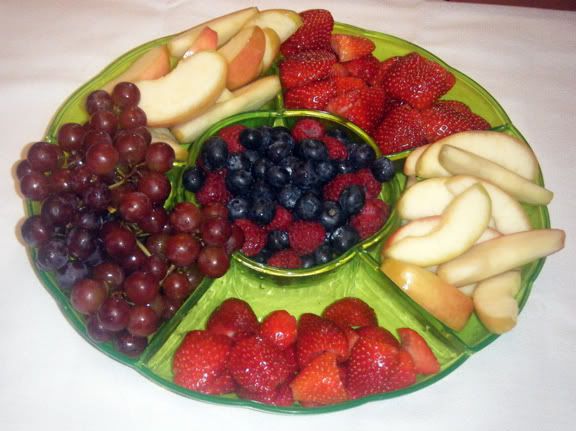 DELICIOUS.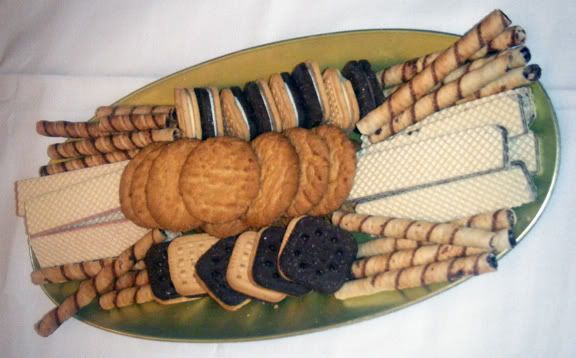 I did some rather lovely food arrangements.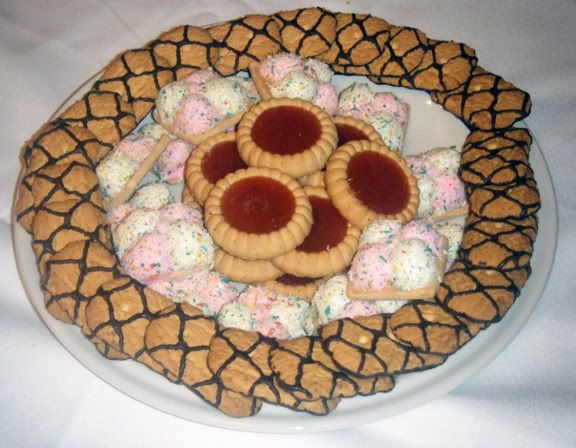 All these were really cute, and really gross. Oh Dollar General Market.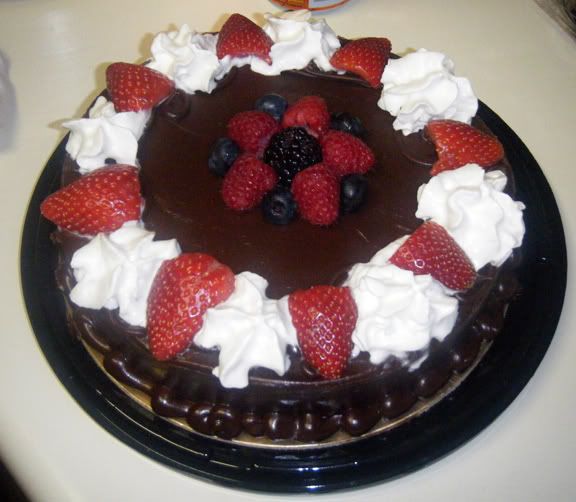 What a beautiful cake. The party was dualing as Nicole's birthday party.
FOOOOOOOOOOOOOOOOOOOOOOOOOOOOOOOOOOOOOOO
OOOOOOOOOOOOOOOOOOOOOOOOD.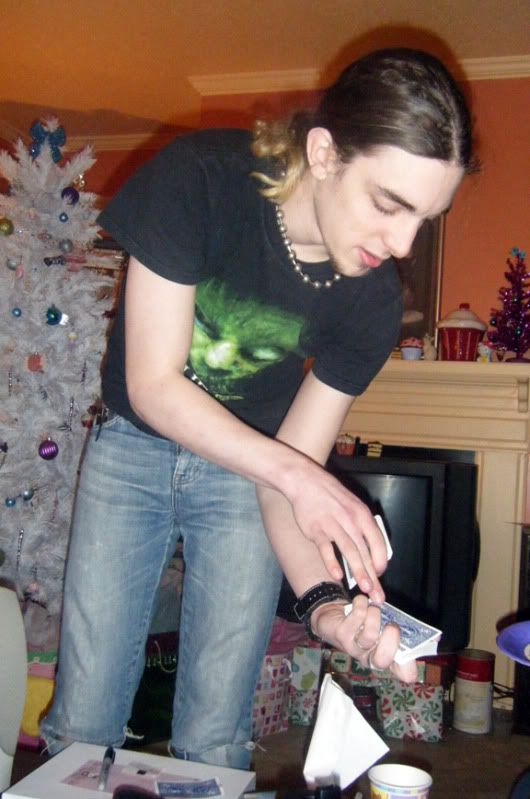 Did you know that Klayton is a wizard? He did some pretty neat magic tricks with cards while we waited on Klara and Rin to finish wrapping some presents.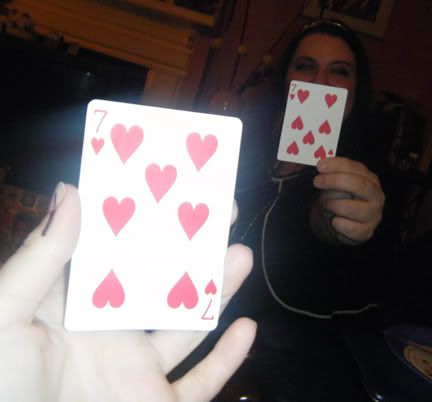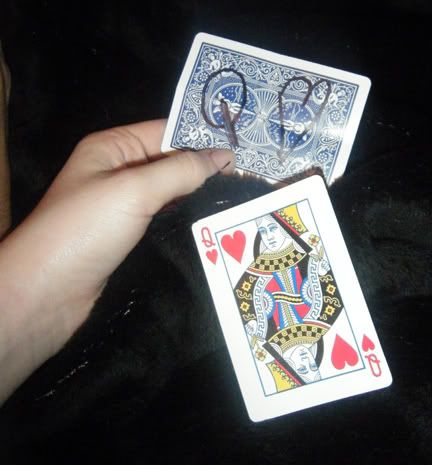 Nicole and I were freaking out over some of the tricks.
Nicole looking lovely in a hardcandy house necklace and bracelet set.
Nicole came wearing this amazing bling necklace that was super shiny, and was catching everyone's eye. She passed it around and told us to press a button on it. GUESS WHAT.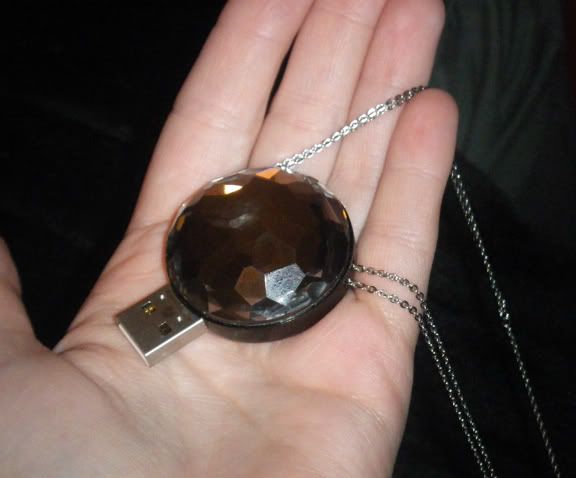 ITS A FLASHDRIVE BLING NECKLACE. AMAZING.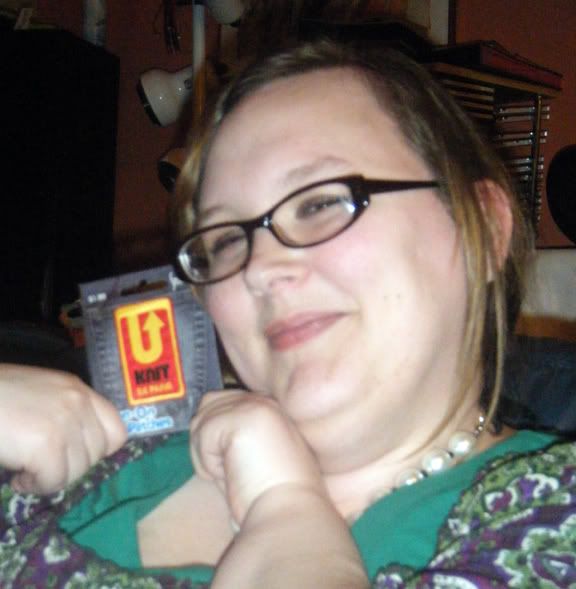 Little Miss U-Turn.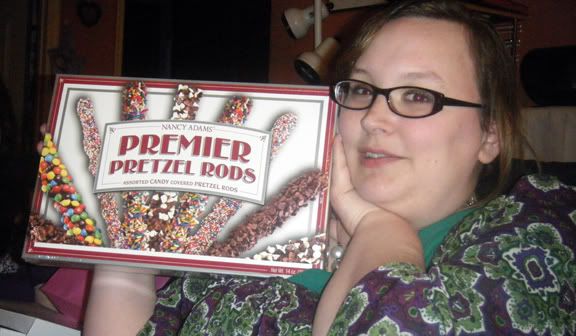 Klara gave her these pretzel sticks. I was very jealous.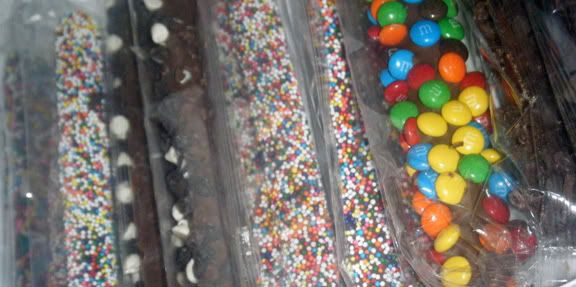 But she did let me take one for the road. :)
LOLOLOLOLOLOL. IDK MY BFFS PORN.
Rin gave Rachel some of Jordan's mail for Christmas.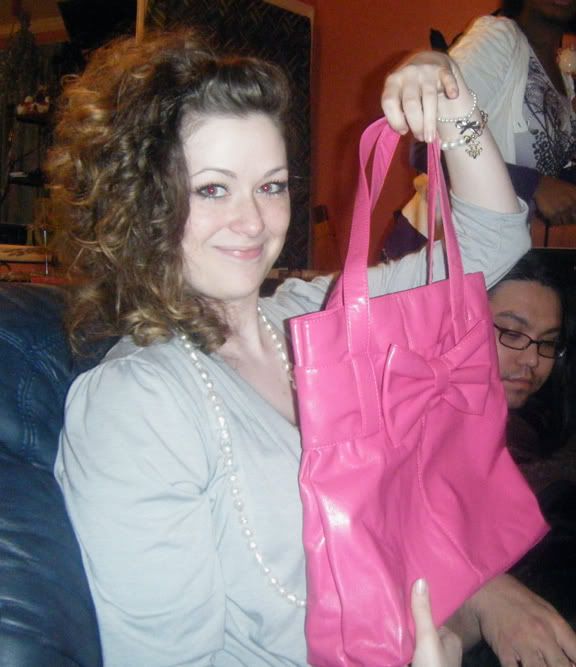 Klara got me a cute purse!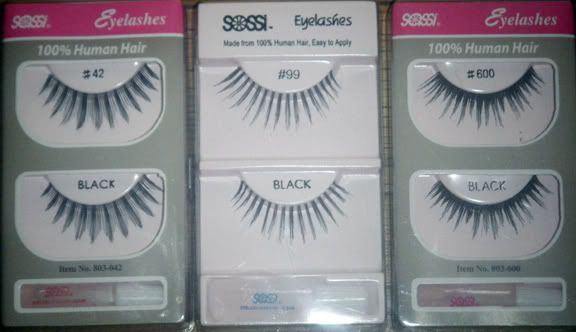 Rin got me some lashes! Yay!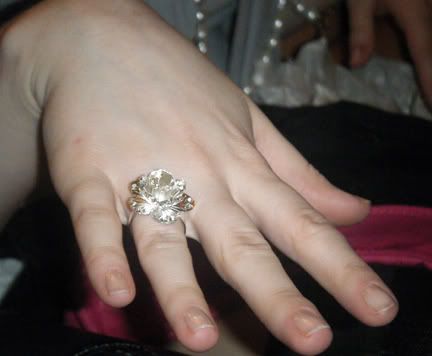 And a bling ring.
Kevin gave Rin his Tigger collection.
Klara gave Rin the best book in the world.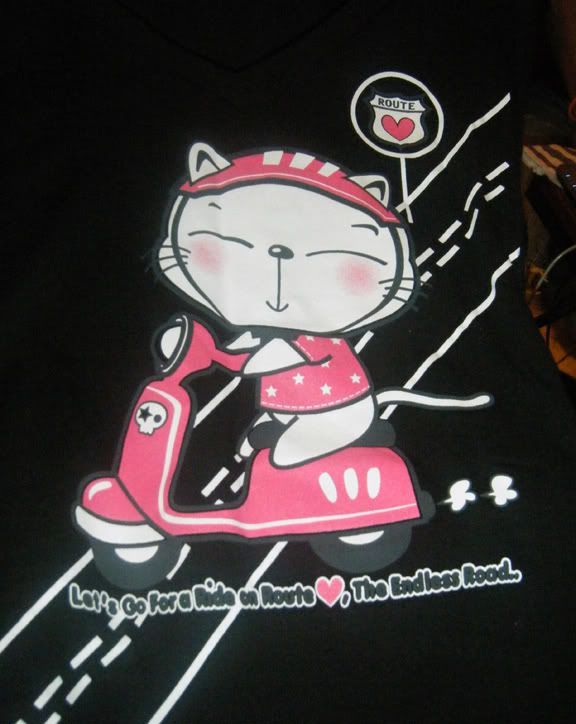 From Klara to Rin. Oh Engrish.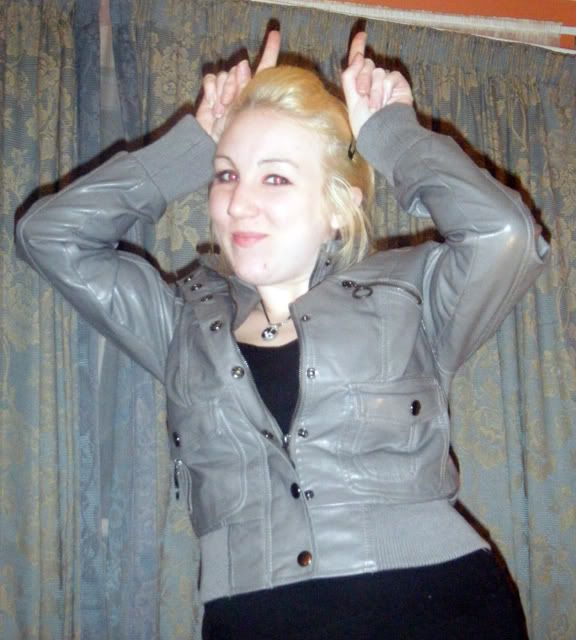 I gave this jacket to Klara as part of her gal makeover!
Klara painted this cute bag for Klayton.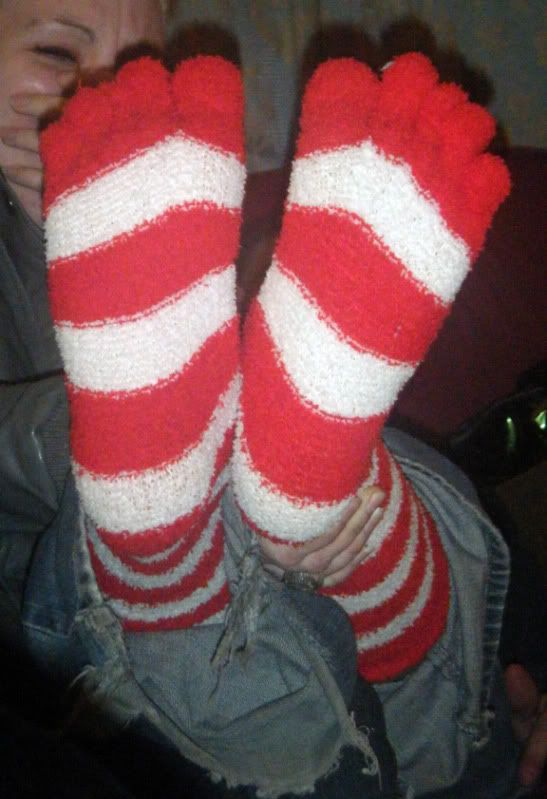 Rin gave Klay .... these.
Kevins usual face.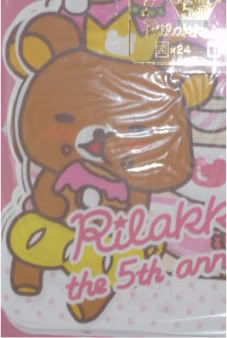 Looks startlingly like Rilakumma.
Rilakebin.
The end.