Started my day yesterday around 12:30 pm, having only gone to bed around 8:30 am since Rin and I were working hard on the party and hardcandy house. Unfortunately, the 'Holiday Party' is being put off because most people could not make it. But we are still having a little birthday get together for Nicole.

Thursday was my sister Tara's 30th birthday. Poor thing, she must have had the worst day ever. She and her husband Brian did not go out because he wanted to watch the Alabama game, and her plans fell through to go out with her friends because of the weather
.
But thats ok! Because Brian threw her a surprise birthday party at his sister Angie's place.
So my plans for the day before heading to the party was to pick up some more sweets for the party since our oven is broken. :C
Rin and I went to Breugger's for breakfast. (although it was lunchtime, but it was my first meal of the day!) I got a promotional item, because I am a sucker for pictures. A grilled cheese sandwich with tomatoes, and a tomato soup. That was the BEST tomato soup I have ever had in my life. Most that I try is just straight up cream of tomato or something, but this had SO MUCH stuff in it. It was honestly more like a vegetable soup with a tomato base. And the weather is cold and the soup was warm, so it put me in a very cozy mood.
Poor Rin did not get ANY sleep since people were calling her constantly, starting with a call from her grandmother saying "Congratulations! Alabama won!" -_-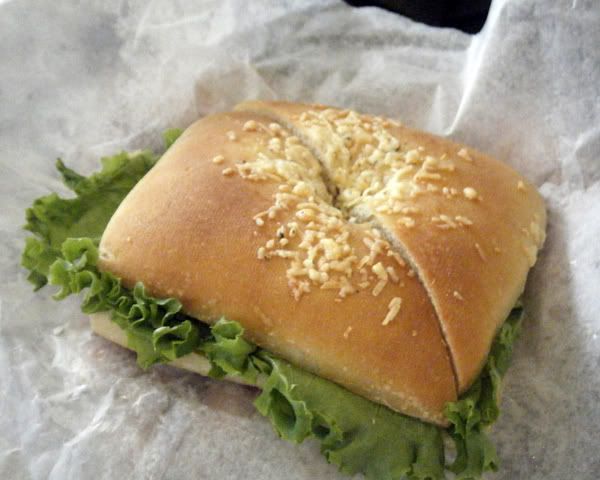 Rin's cute sandwich. It was delicious. There was Swiss on it, and crisp fresh lettuce, and the bread had Parmesan on top.
Next we went to the Dollar General Market to pick up yummy cheap sweets.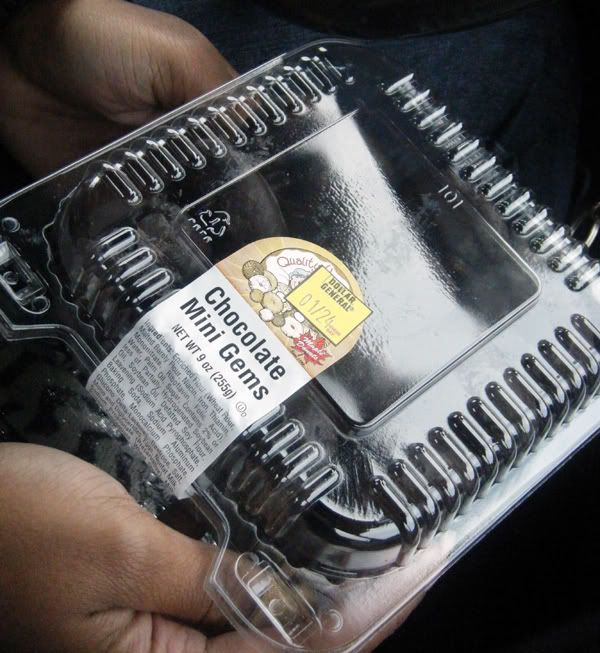 Rin found these little "gems." Since when are mini doughnuts called gems?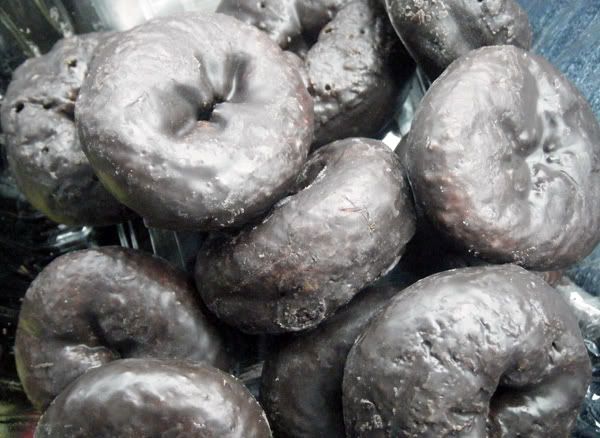 This pic makes them look gross, but they tasted like any other cheap mini doughnut.
Did a bit more running around, helped Megan get dressed, and picked up a bunch of sodas we were told was needed, then we were on our way. Angie lives in Hampton Cove, for those of you that don't know that is a pretty wealthy area. I was looking forward to seeing their house again.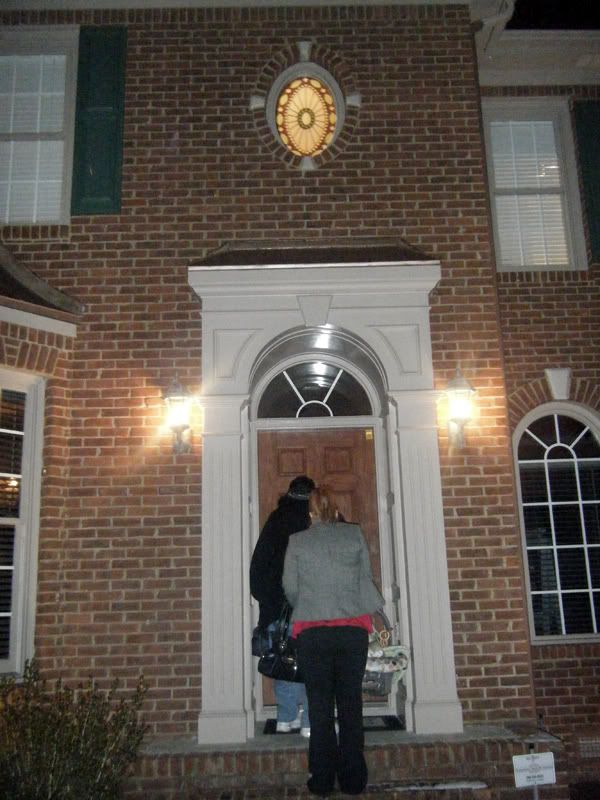 Cute little stained glass window. I tried to get a picture of the whole facade, but they all turned out black.
This is not the fanciest house I have ever been in, no that was Angie's grandmother's house. But her house is exceedingly nice none the less. They are not so ridiculously wealthy that they have gold toothbrushes or anything. But they are wealthy enough that they apparently don't know how to put their money to good use. They recently finished building a second kitchen upstairs, even though they have never even used the first one. They DO NOT cook.
Since our oven is broken we told Angie we would have to use hers to heat up a dip we made. She said, "OK, I will just have to figure out how to turn it on."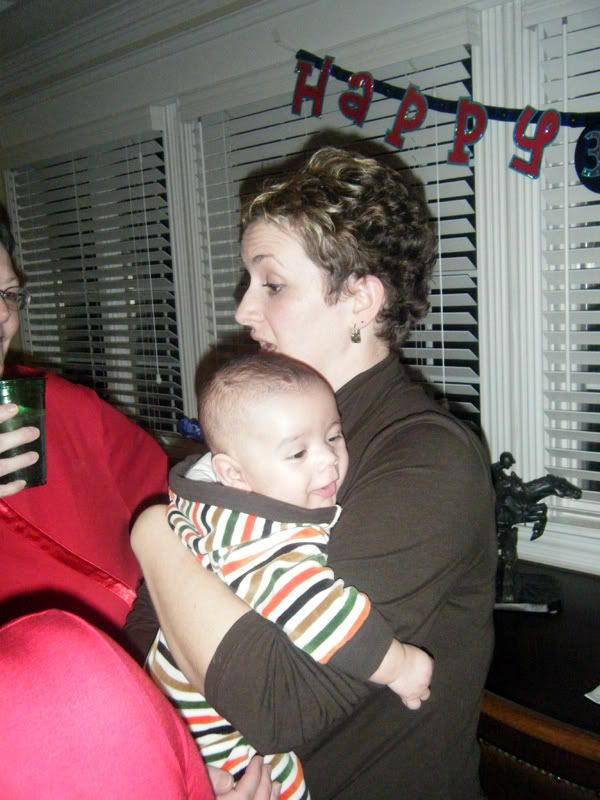 An awkward shot of birthday girl Tara, and our nephew Hayden. Hayden became the life of the party. He was a great medium used for conversation between people who have nothing in common.
Most of the following pictures are gritty because Tara was curious about what I was taking pictures of. So I turned the flash off, because I didn't want anyone to know I was being creepy and taking pictures of someone's house.
The party was hosted in their "game room", which also has their second kitchen. It features lovely things like the following: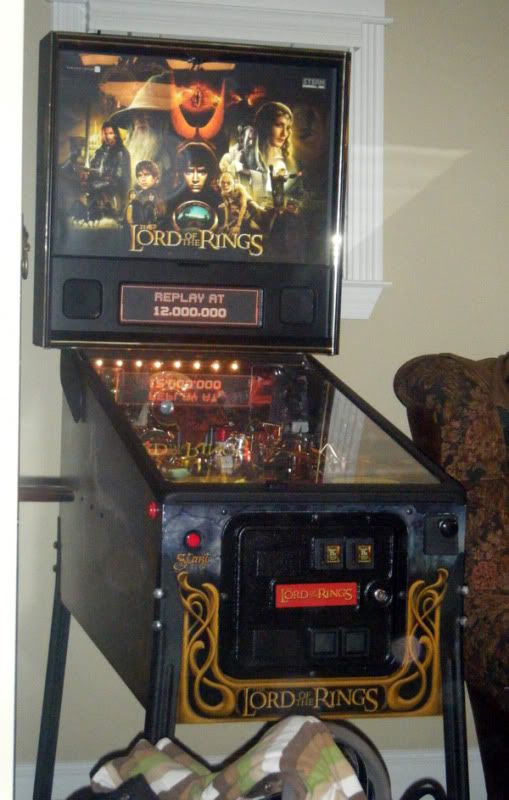 A full size Lord of The Rings pinball machine.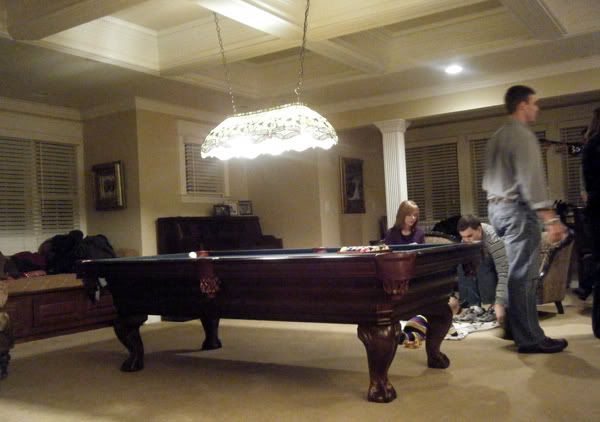 A full size pool table. AND a coffered ceiling!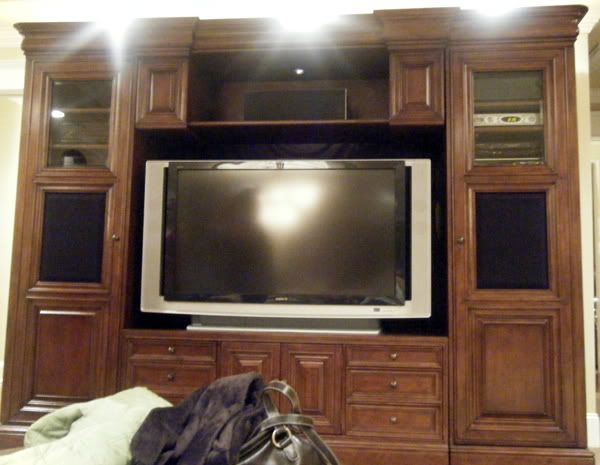 Custom wooden entertainment center, complete with a tv as big as a coffee table.
Their original downstairs kitchen. We were hungry for some "real food", like pizza. Upstairs they were serving two cakes, a cookie and a regular, peanut butter balls, 8-layer dip with tortilla chips, and some kind of yummy cinnamon thing that looked like a cheese ball served with graham crackers.
BTW, the bunches of sodas we purchased were never opened, and neither were the sweets I brought.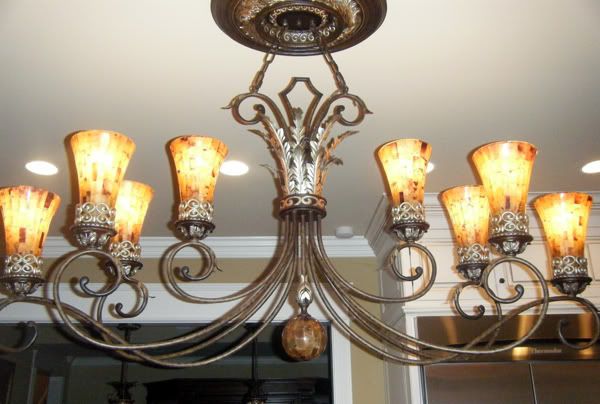 The light fixture for the kitchen, probably about the length of my outstretched arms.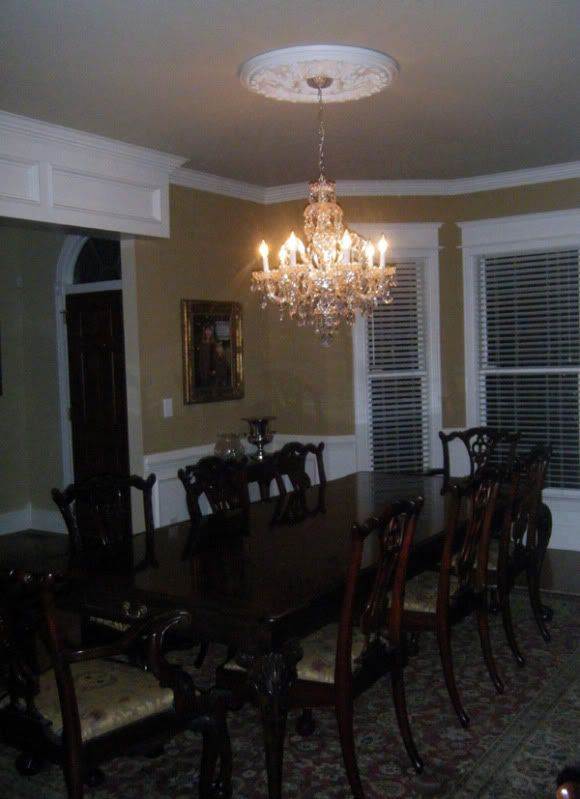 Their dining room. Seats 8 without a leaf!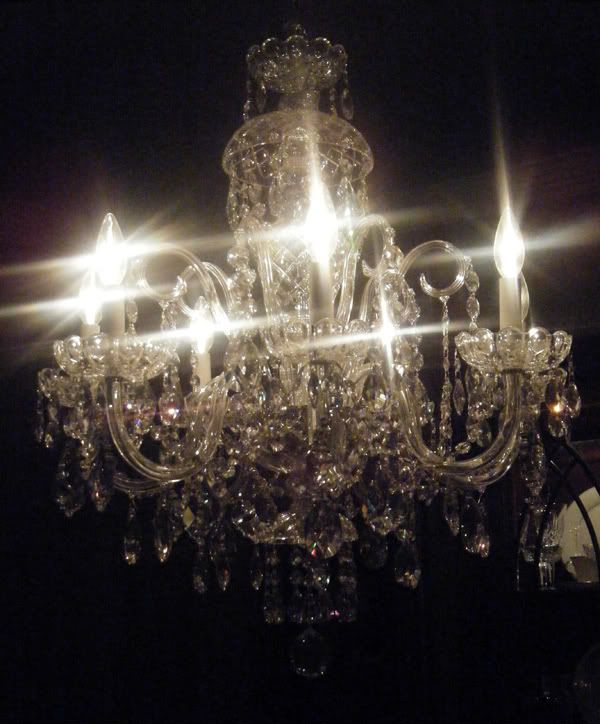 The dining room chandelier. I failed to capture how gorgeous it was. It was super iridescently sparkly.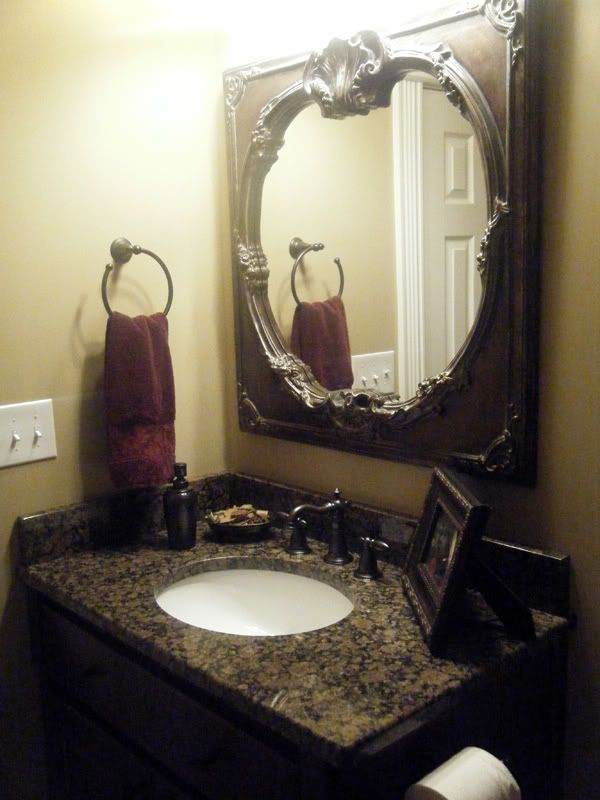 A mini bathroom off of the game room. All the fixtures here matched, the faucet, the toilet paper roll, hand towel ring, and the toilet flusher. I took the opportunity here to take a few pics of myself.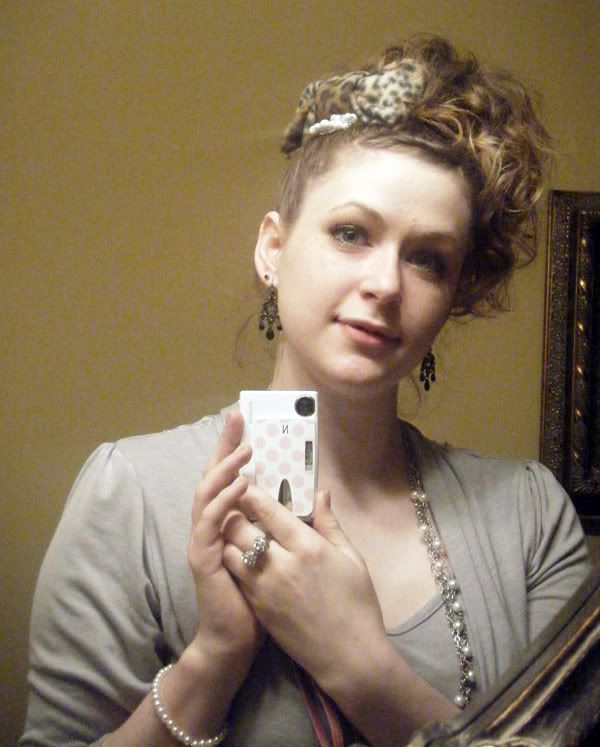 I've been wearing this side pony / twisty combo a lot lately. and that leopard bow. I seem to have lost my black one.
Well, BYE!